---
Trim Your Pet's Fur The Easy Way!
Many pets grow really long and thick fur in uncomfortable areas. Paying for a pet groomer to shave their fur can be expensive, and trimming their fur with regular shavers are uncomfortable for both you and your pet. The Electric Grooming Pet Trimmer is quiet and works on hard-to-reach areas like between the toes without harming the skin.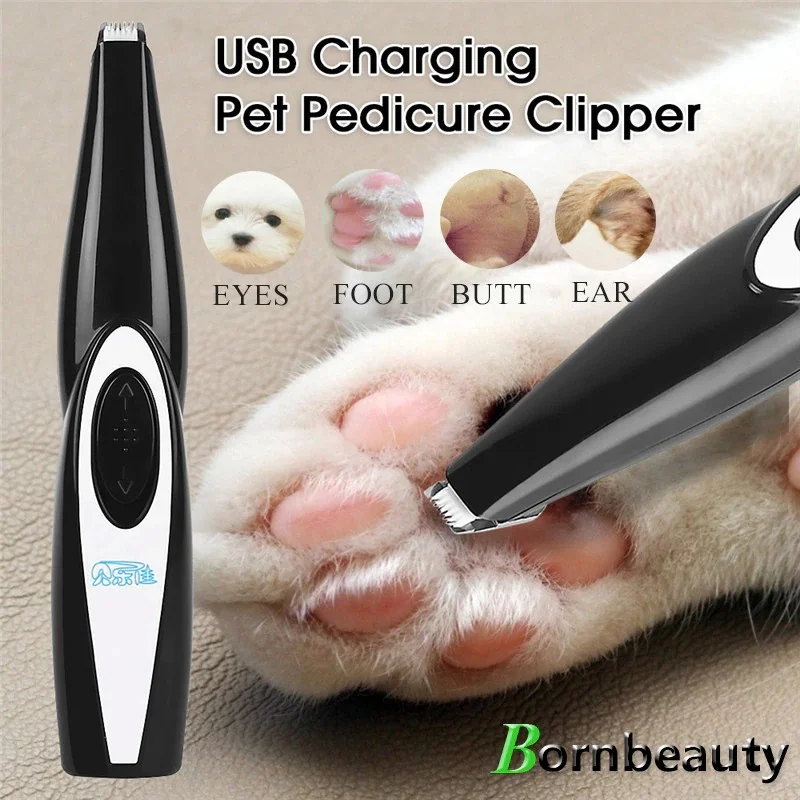 FEATURES AND BENEFITS:
SAFE - The trimming blade is covered inside the combs, making it safe to use on your pet. The blades won't ever make contact with the skin.
QUIET TRIMMER - This trimmer only has 24dB of noise during operation so your pets won't get scared. You can even trim their fur while they're asleep!
WIRELESS OPERATION - You can use this trimmer anytime without being tethered to the power cord.
EASY TRIMMING - Easily trim your pet's face, paws, buttocks, ears, and more. This electric pet trimmer has precision trimming that lets you reach small areas for a smoother trim.
SAVE ON MONEY - No need to take your dog to the groomer! Save on money and time by giving them a proper trim right at home.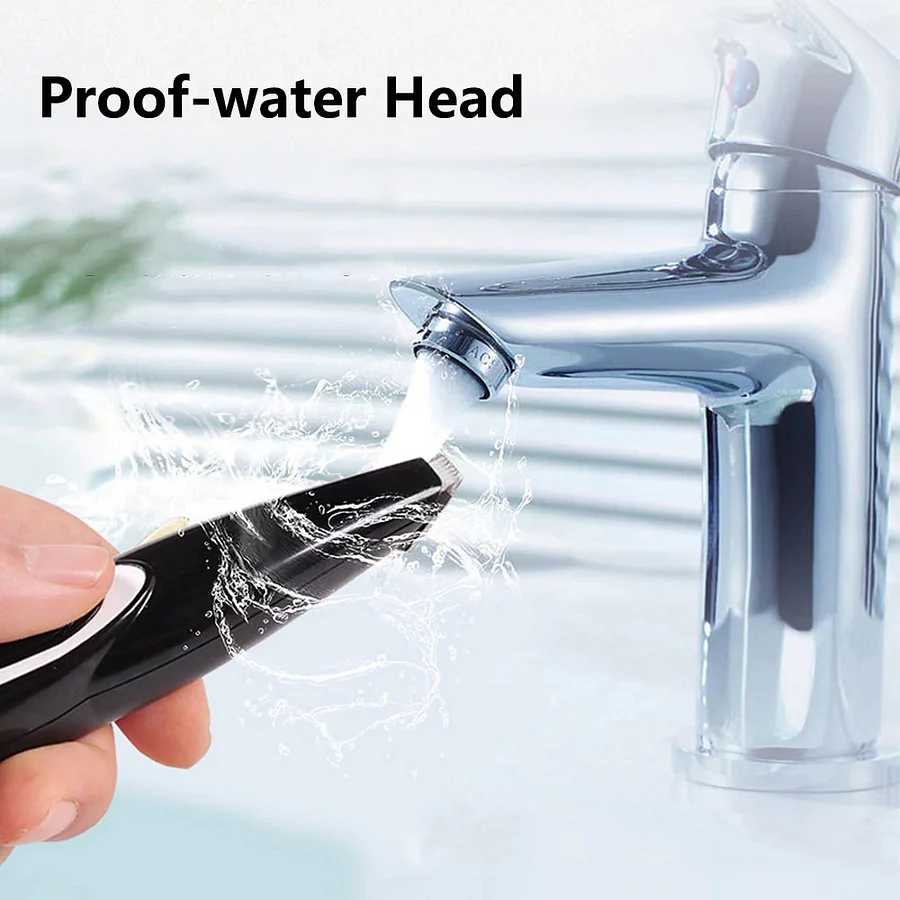 PRODUCT SPECIFICATIONS:
Size: 16cm x 3cm x 2.8cm
Material: ABS, stainless steel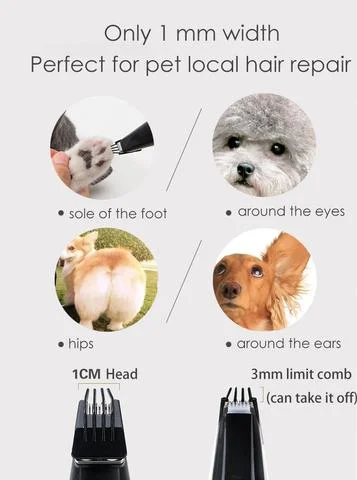 PACKAGE CONTENTS:
1 x Electric Grooming Pet Trimmer
FAQ
Frequently Asked Questions
You are able to use your credit card, apple pay, google pay or a paypal account as payment methods.
Shipping fees depend on the shipping method you choose. Standard shipping is free with an order value of at least 19.99$.
We offer USPS shipping for parts and accessories, ground shipping, USPS expedited shipping and USPS priority/overnight shipping.
We generally offer a return window of 30 days after purchase.
There is no minimum order value, however with an order value of at least 19.99$ you will receive free shipping.
Our warehouses for America are located in wyoming.

Unfortunately we can not guarantee that all our products will be in stock at any given time. If a product is not in stock we do our best to improve its availability, however we can unfortunately never predict the exact date a product will be restocked. Please also keep in mind that stocks vary depending on the country and warehouse.
If you accidentally added the wrong product or the wrong amount to the shopping basket, simply click on the shopping cart icon in the top right corner of the website and you can see its contents. Here you can use either the + and - symbol to increase or decrease the amount of a specific product or click the bin icon to remove it from the basket.
While an account is not necessary to place an order, it has certain benefits. With an account you can always check your order status, see a listing of previous orders, request a purchase receipt at any time and store information for easy access during future orders.
Simply use the contact form on our mail or live chat and we will get back to you as soon as possible.